Like the setting for a diamond, the frame will enhance a painting to present it to the viewer in its best possible light.
Discover our wide range of framing options to make your piece look its best!
CUSTOMIZE YOUR FRAME WITH
Standard Frame or Floating Frame
Mates
Background Covers
Inner Frames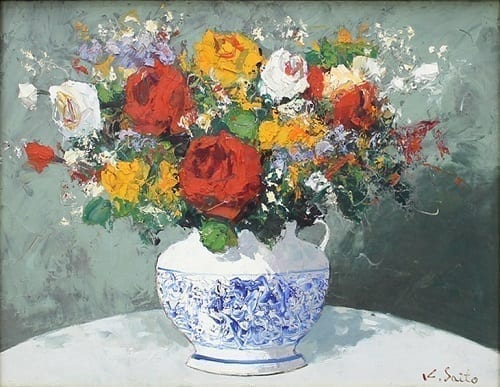 Some Artworks look great even without framings, especially for abstract and contemporary subjects. But be aware that adding a frame will also protect your artwork, especially for works on papers or other perishable mediums.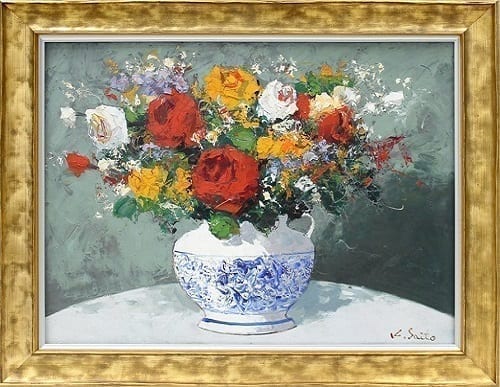 The Standard Frame is the most common option. It can match well with any types of paintings, drawings or illustrations.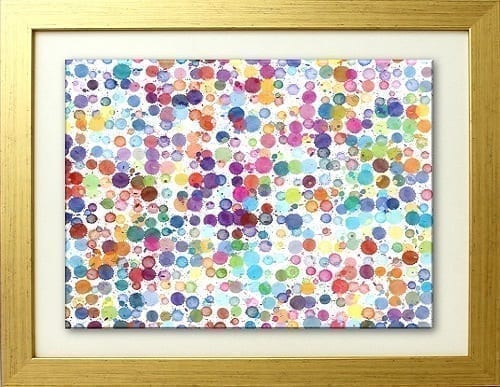 A Floating Frame creates the illusion that the art is floating inside the frame, providing a sense of three-dimensional depth. Floating Frame is very popular with contemporary style paintings.
STYLE : MODERN OR CLASSIC ?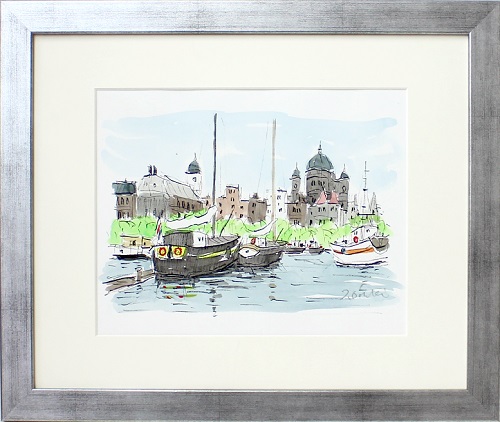 A great choice for contemporary painting styles : Abstract, Comics, Geometric, Minimalism, Pop Art etc.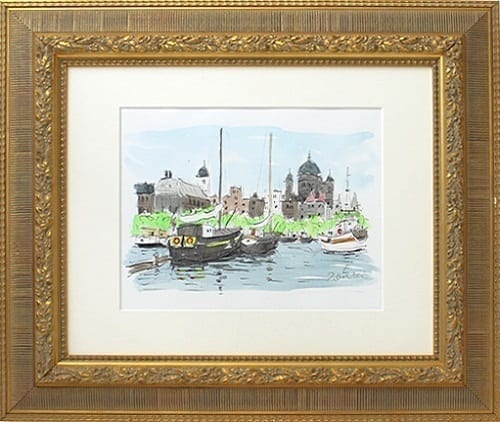 Usually used with traditional painting styles : Impressionism, Expressionism, Surrealism, Japanese, etc.
THICKNESS : SMALL OR LARGE ?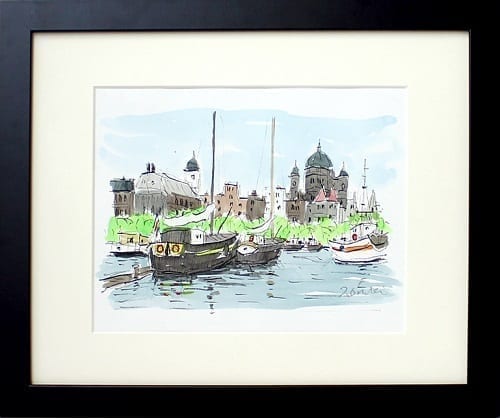 Usually used to enhance dry mediums (watercolors, pastels, charcoal, etc ) without overpowering it.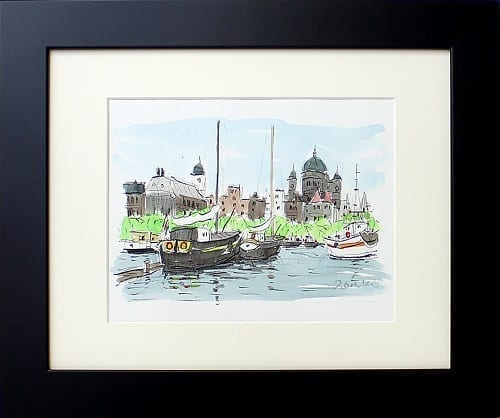 The most common choice that can match well with any types of paintings, drawings or illustrations.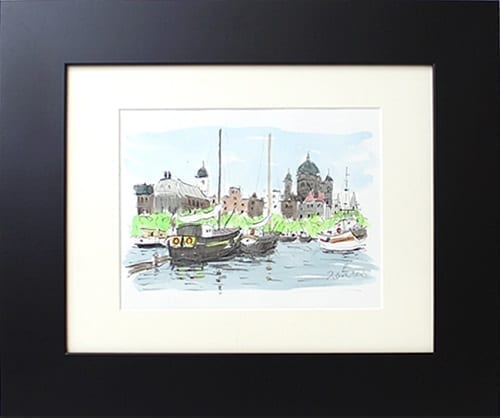 Traditionally mounted on large or high detailed paintings. It can also be a great option for smaller canvases if you want to spotlight you Art in the space.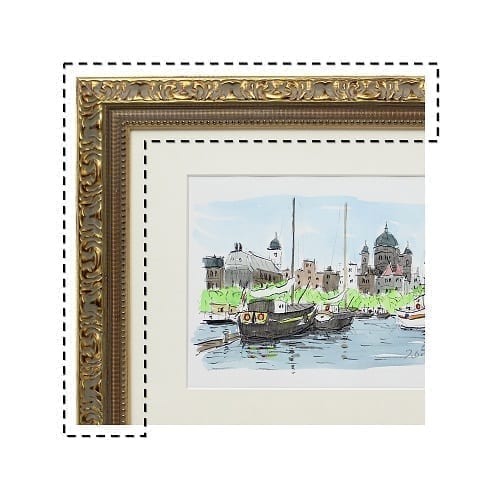 Select your frame design among our wide collection : From Classic to Modern style, from Small to Large thickness.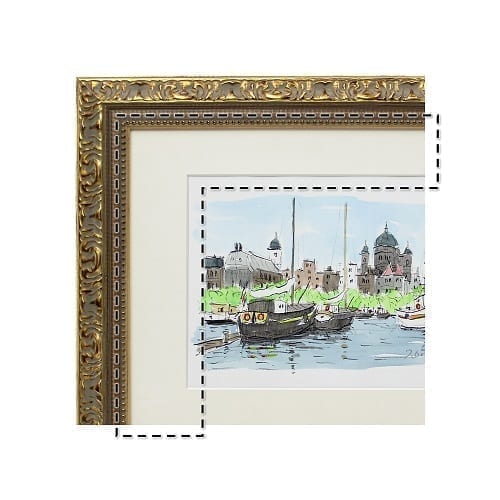 For most of the dry mediums (watercolors, pastels, charcoal, etc), the Mat serves two important purposes:
Create a visual transition space between the wall and Art. 
Prevent the Art from touching the glass, allowing airflow around it.
There are three main ways to choose the right Mat for your Art:
Choose the Secondary/Tertiary Color in the Art to draw the eye to the art rather than to the framing.
Choose Neutral Mat Colors in warm tones (beige/cream) or cool tones (grey/silver) to blend well in with the Art and the surrounding decor. 
Choose a High-Contrast Mat to give your Art additional "punch."
Mats are available by default in 3 different thicknesses : S (40mm), M (80mm) and L (120mm). You may also request a specific thickness for free.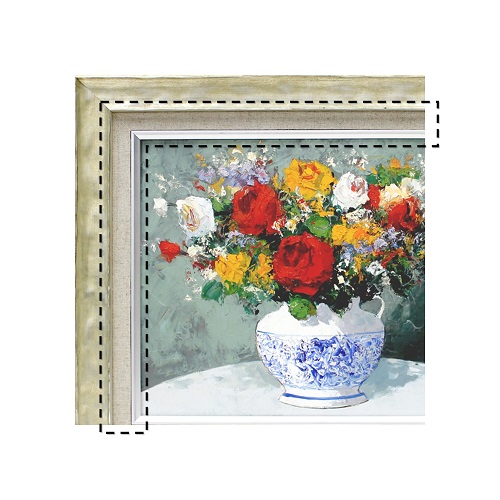 You can add an inner frame to create a visual breathing room between the Art and its frame.
CHOOSE YOUR BACKGROUND COVER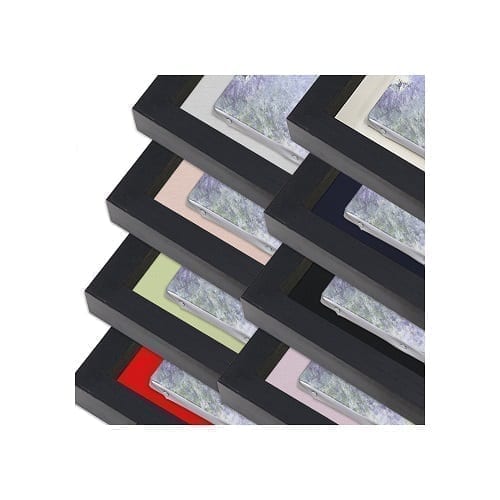 If you choose a Floating Frame, you can also customize the background cover.
HIGHEST STANDARD OF QUALITY
All Frames are designed to fit your Art perfectly, whatever its dimensions
All Frames use a protection glass to preserve your Artwork
All frames are delivered "ready to hang-on"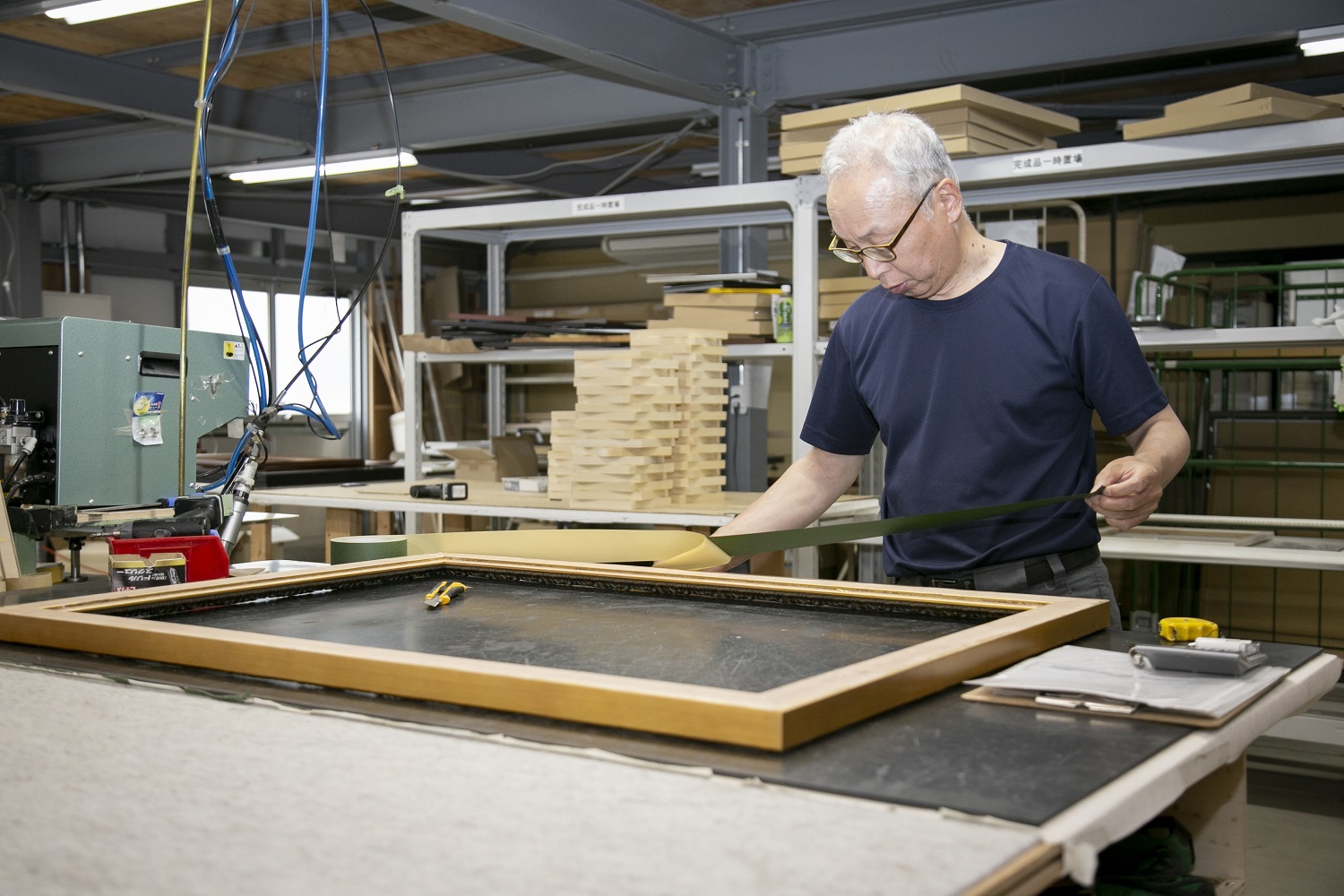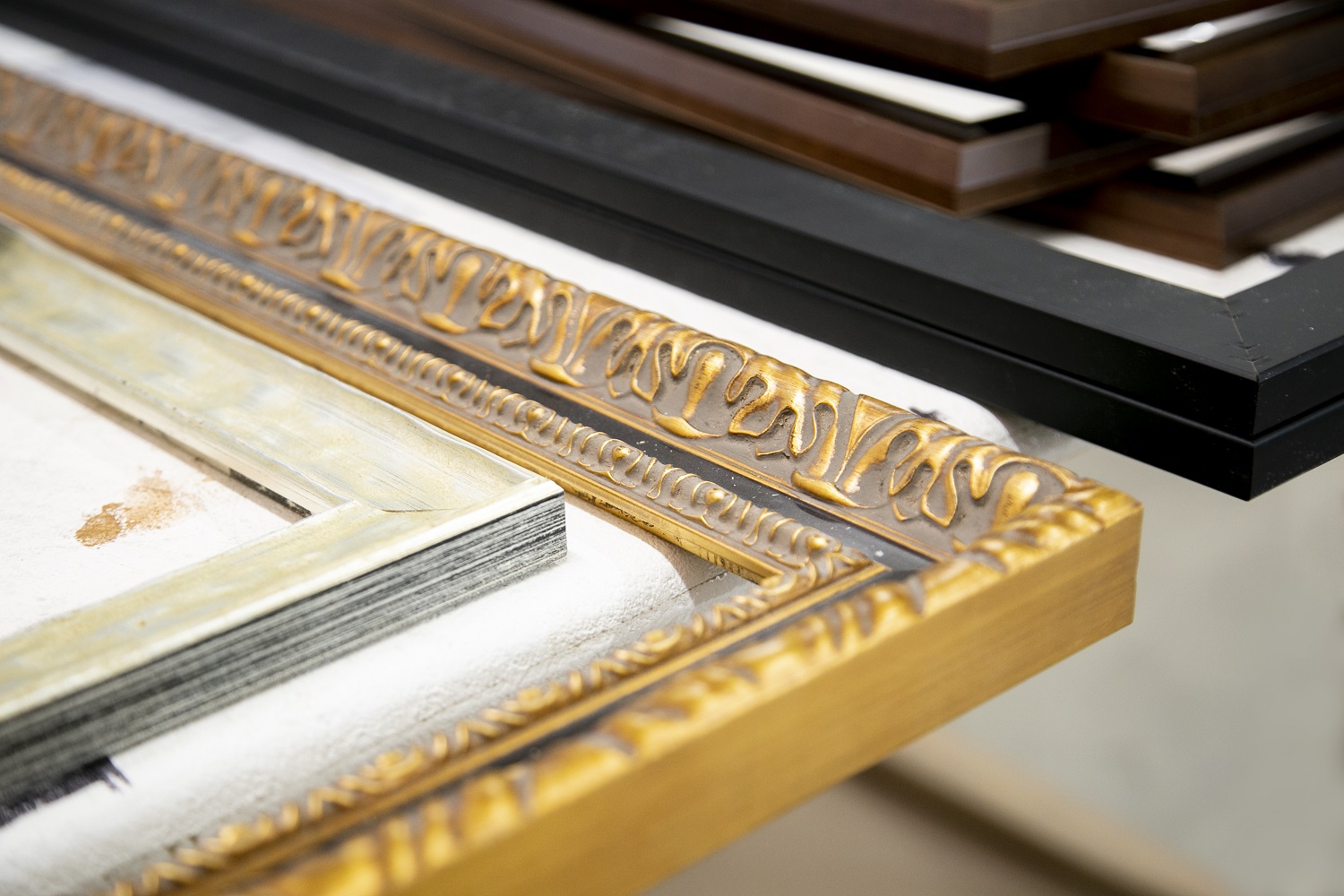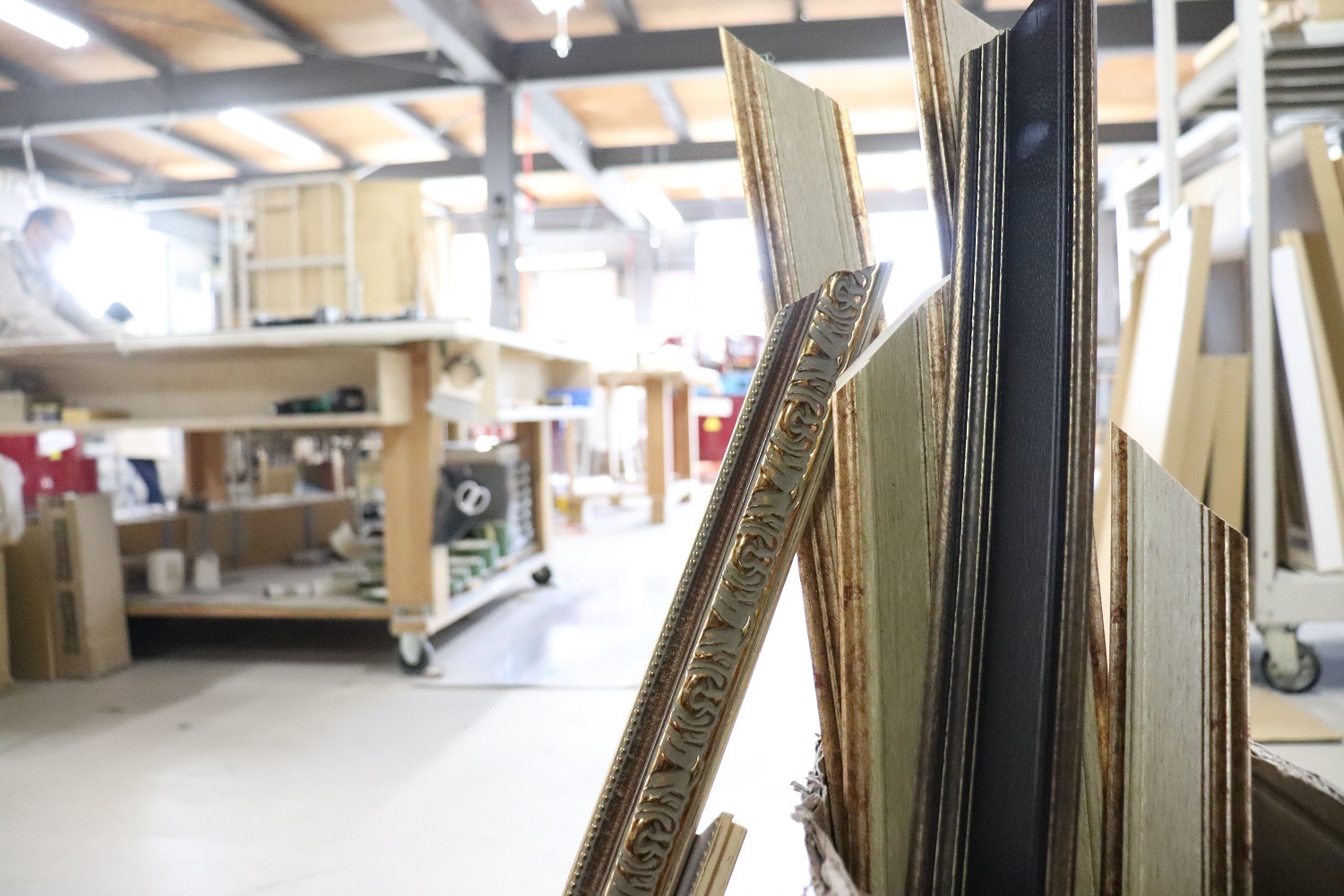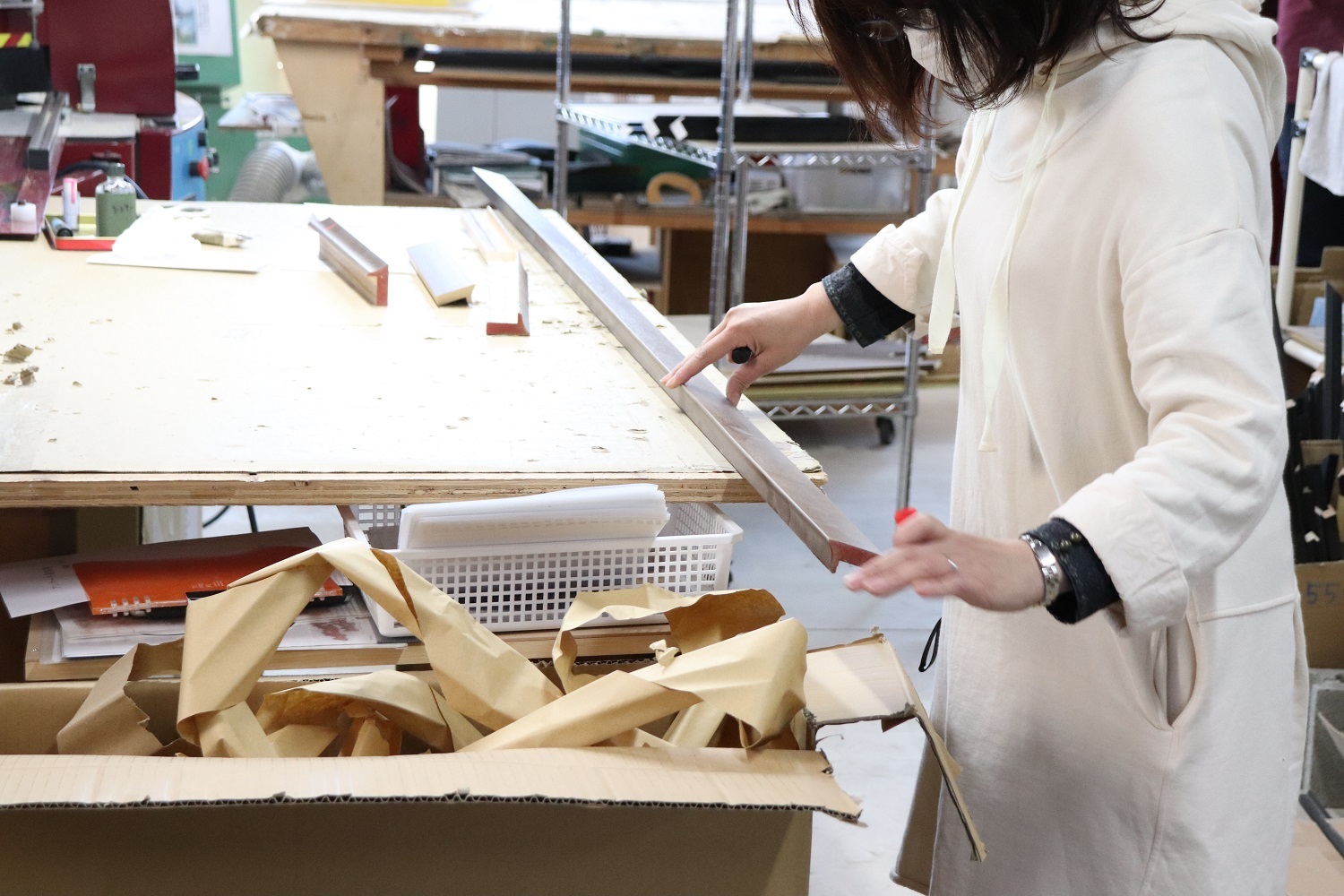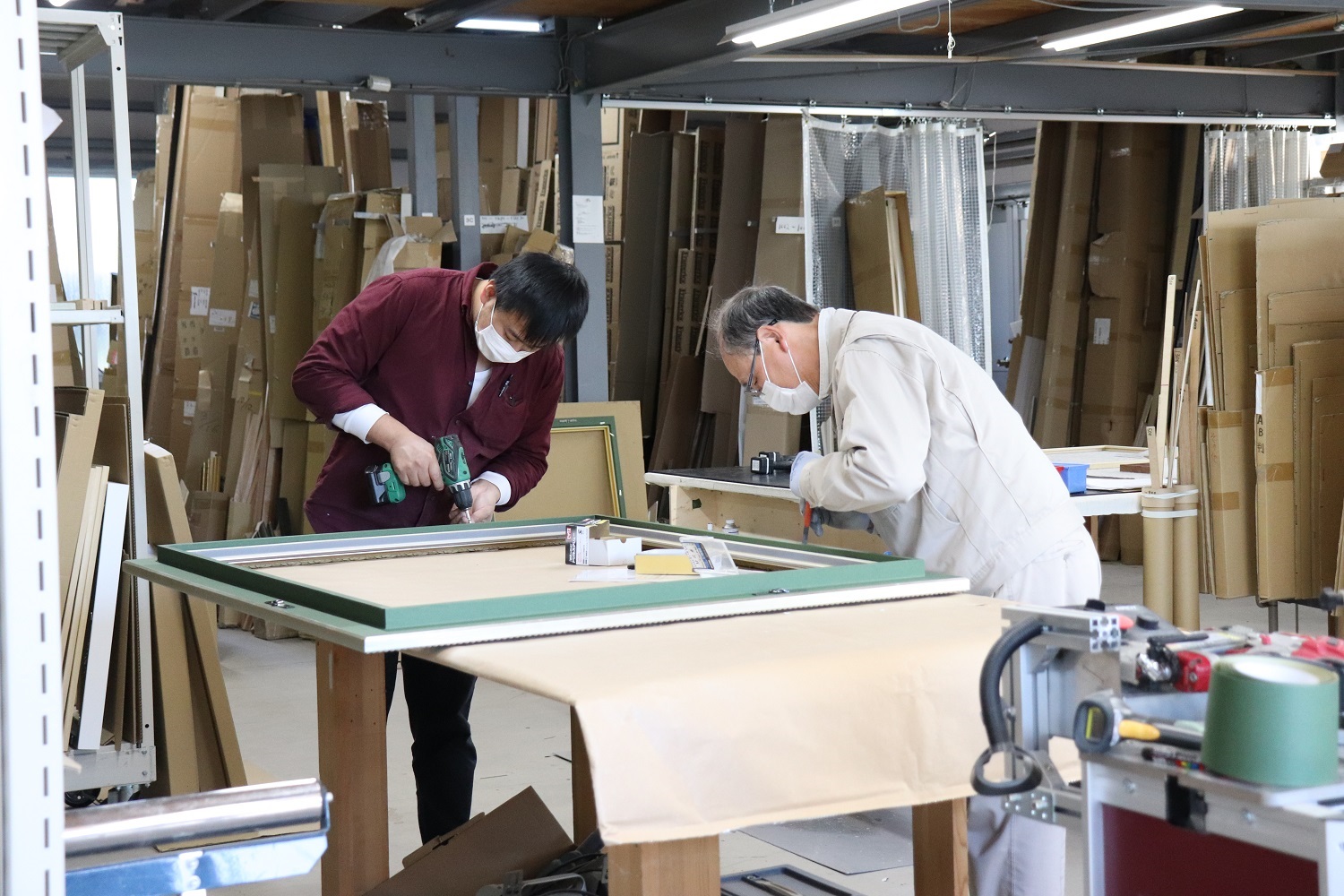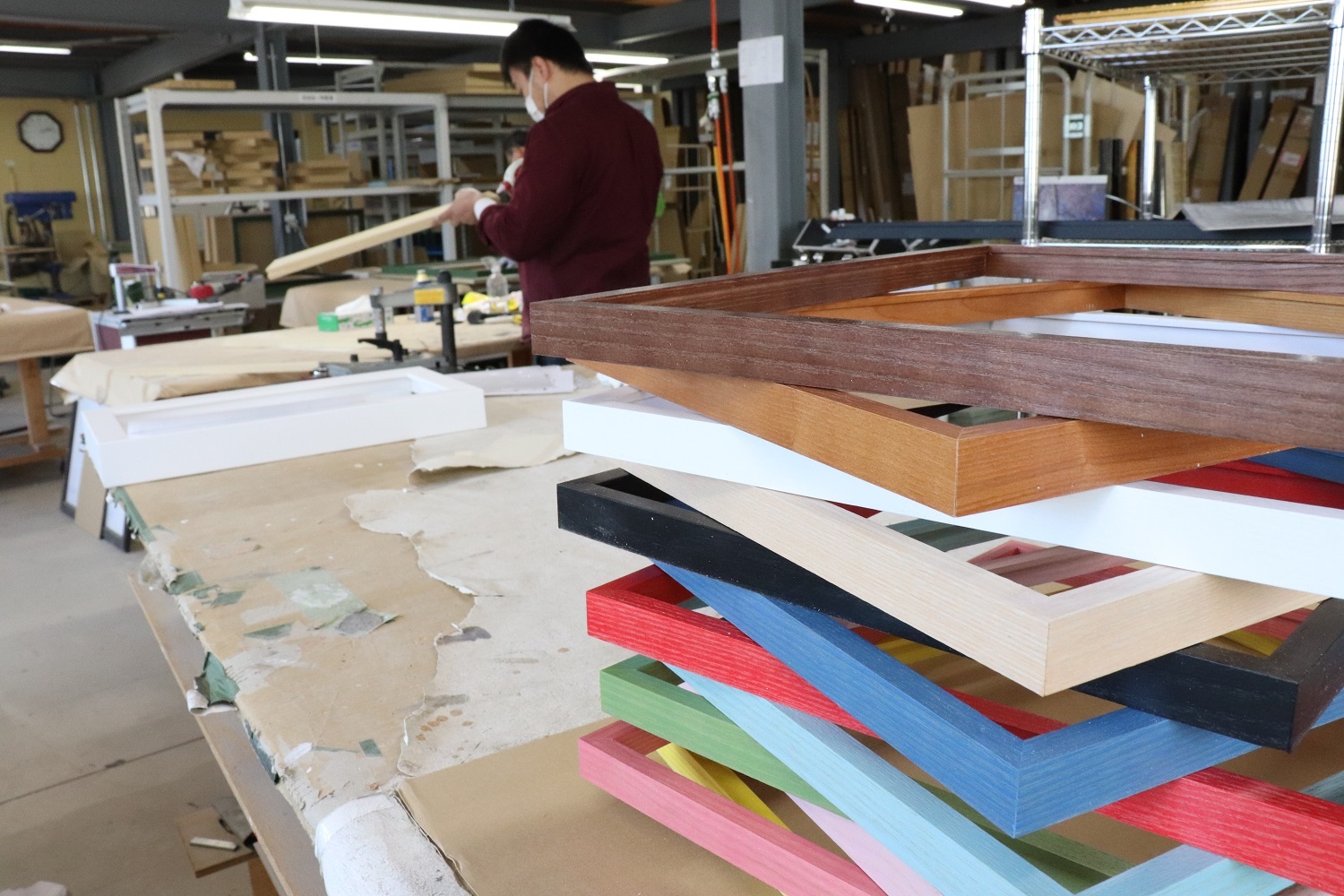 Pictures of Our Framing Workshop
NEED PERSONALIZED ADVICES ?
You are not sure which frame to choose ? Do not hesitate to contact us !