You Adore Me
Original
-
Acrylic
on
Canvas
-
89 × 58 cm
-
Free shipping (7 to 21 days)
Certificate of Authenticity from the artist
Free cancellation (up to 7 days after delivery)
About this artwork
Many years ago an interior designer suggested I look into the Dwell magazine marketplace as an outlet for selling my artwork. When I reviewed contemporary interior design it was pretty clear that abstract pieces were the top choice, and that I'd need to adapt to create something that would -- as said disparagingly in "Hannah and Her Sisters" -- "blend in with the sofa." The result was two paintings that were Calder-like in their swooping forms and were met with enthusiasm, but the surprising amount of work that went into both meant they were priced beyond what most people were willing to pay. Such are the economics of style.
Created by William Waggoner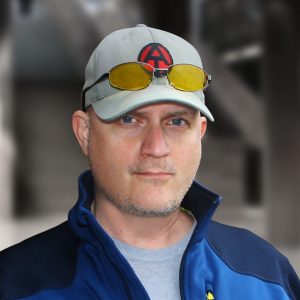 Styles:

Abstract, Pop Art
I try to create works that will have an appeal on multiple levels, paintings that are still visually striking even if the subtext is difficult to fathom.