Winter Tree, Gold
Original
-
Watercolor
,
Oil
on
Canvas
-
90 × 110 cm
-
Free shipping (7 to 21 days)
Certificate of Authenticity from the artist
Free cancellation (up to 7 days after delivery)
About this artwork
This painting was inspired by a walk in winter one year at dusk, it was along a London canal in Little Venice, the artist was instantly caught by the golden light that was sparkling and reflecting, a canal boat is in the picture. It was a special moment with low sun in the winter, this painting is oil on canvas with mixed media, watercolour, acrylic and oils.
Created by Georgia Peskett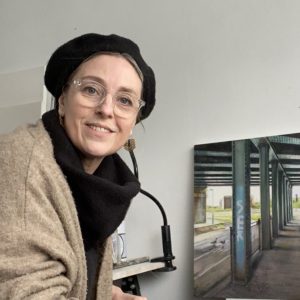 Styles:

Figurative, Fine Art, Realism
I always aim to find something beautiful or intriguing in the mundane everyday environment.