Troy
Original
-
Watercolor
,
Gouache
on
Paper
-
28 × 41 cm
-
Free shipping (7 to 21 days)
Certificate of Authenticity from the artist
Free cancellation (up to 7 days after delivery)
About this artwork
Troy - original by Fiona Maclean. 16 x 11.5in. Mixed media - watercolour, pencil, gouache, paper on watercolour paper.
I'm interested in youth culture, sensuality, sexuality and what it is to be human.
Comes with a cert of authenticity and a handwritten thank you note.

Fiona's paintings, drawings and artwork are featured and recognised in international fashion and design illustration reference books and magazines.

As a Fine Artist her paintings and artwork hang in private collections around the world and appear in International publications.

Created by Fiona Maclean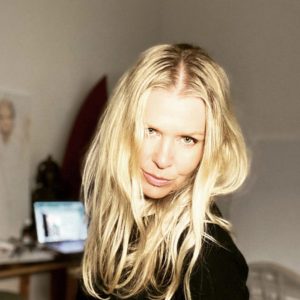 Styles:

Figurative, Fine Art, Impressionism, Portraiture
"I am interested in layers, and what it is to be human, sensuality, sexuality and what it is to be female in the world."