TRÍADA
Sculpture
-
Stone
-
26 × 26 × 26 cm
-
Free shipping (7 to 21 days)
Certificate of Authenticity from the artist
Free cancellation (up to 7 days after delivery)
About this artwork
One of the peculiarities of this work are the minerals that unexpectedly appeared inside the sculpture during its development. They are gypsum crystals that only form in alabaster and in very specific deposits, making them a highly prized commodity due to their scarcity and difficulty in finding them.
Created by Borja Barrajon Acedo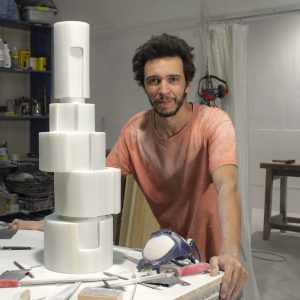 Styles:

Abstract, Fine Art, Geometric
Matter occupies a place in space under a given condition or problem. I pursue the sensory experience through the object and its light.