Tourbillon
Original
-
Acrylic
on
Canvas
-
80 × 115 cm
Artwork framed by the artist
-
Free shipping (7 to 21 days)
Certificate of Authenticity from the artist
Free cancellation (up to 7 days after delivery)
About this artwork
Tourbillon

Tourbillon is a work in which the movement is lively, abrupt, chiseled and precise to provide the desired effect.

Original artwork signed P. Joosten at the back.
Acrylic on canvas, dimensions 115 x 80 x 3 cm. Black wooden frame.
Sold with invoice and certificate of authenticity

2021 - November 1st.
Created by Patrick Joosten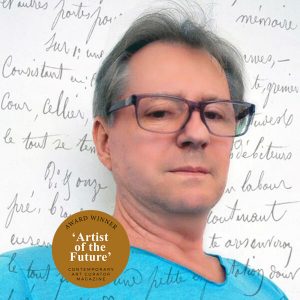 Styles:

Abstract, Expressionism
"L'essence de la couleur et de l'imaginaire - The essence of color and imagination"