The new worker
Original
-
Acrylic
,
Collage
,
Acrylic Marker
on
Canvas
-
81 × 65 cm
-
Free shipping (7 to 21 days)
Certificate of Authenticity from the artist
Free cancellation (up to 7 days after delivery)
About this artwork
From Gotham is a series of paintings and drawings made following Tarek's first trip to New York where he was exhibiting for the second time in October 2014. While there, he did some live painting and the idea came to him to collect objects, papers, stickers and all sorts of elements picked up in the street. Back in France, he painted several canvases associating these "little moments of New York" with his imagination. A recurring character returns in several paintings to create correspondences in the works painted in 2014 and 2015. He has appeared, from time to time, in some of his recent creations... He developed this series because he often returns to this city.Translated automatically
Created by Tarek Ben Yakhlef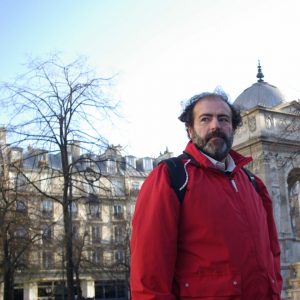 Styles:

Abstract, Comics, Geometric, Pop Art, Street Art, Surrealism
Le dessin exprime des sentiments bien plus forts que des mots.