THE DOME
Original
-
Acrylic
,
Other
on
Canvas
-
80 × 80 cm
-
Free shipping (7 to 21 days)
Certificate of Authenticity from the artist
Free cancellation (up to 7 days after delivery)
About this artwork
" In the pandemic of 2019 and 20 we have been made constantly aware of the fragility of those things we previously took for granted. It has made us all re-evaluate our priorities and daily decision making. I was inspired here by the many domes which dominate the skylines of our cities and towns throughout the world. They symbolise our need for places of contemplation and introspection, our search to find solace in the complexity of life. It is in such places where we can examine the values which underpin who we are. Shared by so many faiths, the dome is a powerful reminder of our human frailties as well as our strengths."This intricate, colourful and unique mixed media painting from 2020 uses collaged fabrics overpainted with a wide range of acrylic paints and mediums on a stretched canvas . The work has painted edges and is ready to hang, fully UV varnished and accompanied by a certificate of authenticity.
Created by FG Davis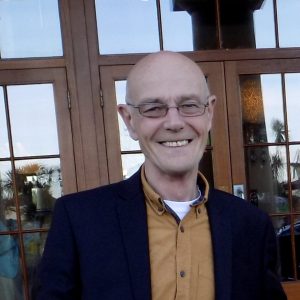 The artist opens windows so that we can experience the world more directly.