The Catch
Original
-
Graphite Pencil
,
Other
on
Paper
-
86 × 60 cm
-
Free shipping (7 to 21 days)
Certificate of Authenticity from the artist
Free cancellation (up to 7 days after delivery)
About this artwork
This drawing depicts three traditional fishermen that work the Teign estuary in South Devon, England. The drawing combindes, chalk, graphite and colour pencil. This is a combination rarely combined as the graphite does not usual mix well, but the artist has used a technique known only to himself to blend these drawing materials and colour to provide a unique art work.
Created by Chris Macauley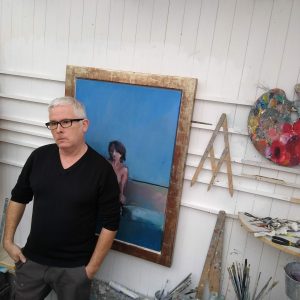 " I am always trying to discover what the painting is about, the object matter is not the subject matter".