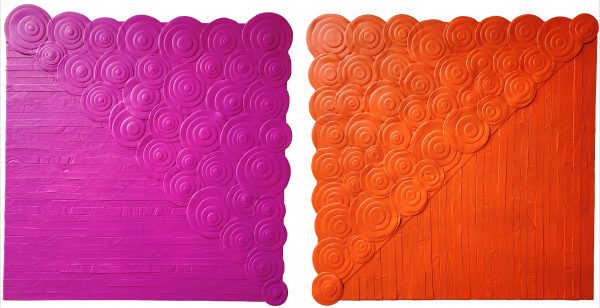 Sugar and Spice
Original
-
Acrylic
on
Canvas
-
100 × 50 cm
-
Free shipping (7 to 21 days)
Certificate of Authenticity from the artist
Free cancellation (up to 7 days after delivery)
About this artwork
Two mouth-watering artworks wrapped in stripes of dried paint and layers of dimensional circles that overlap the canvasses to result in unique frilled edges
For lovers of bold, contemporary Minimalism in dramatic monochrome, this pair will provide an eye-catching pop of colour in any interior.

Please note that the unusual technique used results in a surface that has bumps and imprints, please see detail images. Each work has a glossy finish and measures 50cm square.
They can be sold separately if desired.

This works are fitted with D rings and wire for immediate hanging.. On the back, you will find my signature, initials, title and year. It is registered on the NRAA (National Registry for Australian artists). The work comes with details of the registration and a Certificate of Authenticity.

Created by Julee Latimer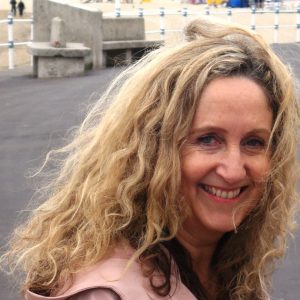 Styles:

Abstract, Fine Art, Minimalism, Other
When the paint is dry my work is just beginning.