Sorry Gladys
Original
-
Acrylic
on
Canvas
-
60 × 40 cm
-
Free shipping (7 to 21 days)
Certificate of Authenticity from the artist
Free cancellation (up to 7 days after delivery)
About this artwork
Darth Vader meets his match in Gladys, one of the DeathStar's quietest and longest serving cleaning crew. A good worker, she's been climbing the ranks for a while until a recent promotion saw her put in charge of tending Vaders personal quarters. It was one morning having just buffed his helmet to a high shine that she caught his eye. However, recent events have made her question some of the methods used by the Galactic Empire so he may have his work cut out here.

As with all my pieces, my aim is for as little brush mark texture on the canvas as possible.

Acrylic on canvas. The sides are painted black ready to hang direct, or frame.
Created by Jamie Lee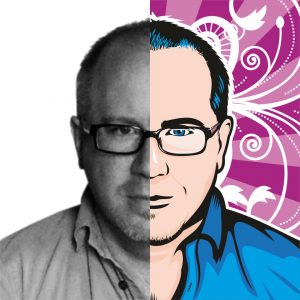 There's enough dark art around, I don't have a problem with it but I'll leave that to other artists. I want to brighten a wall with light, color and love.