Sky geometrik
Original
-
Acrylic
,
Acrylic Marker
on
Canvas
-
40 × 40 cm
Artwork framed by the artist
-
Free shipping (7 to 21 days)
Certificate of Authenticity from the artist
Free cancellation (up to 7 days after delivery)
About this artwork
The DéKonstruction series is an evolution of the Abstract Geometrik series. It allows Tarek to continue to explore all the graphic possibilities of geometric art, whether it is Amerindian, Arabic, Pythagorean or post-modern. He deconstructs geometric compositions and introduces lettering and more imposing forms into his structures.
Tarek has always been attracted to the work of Malevich, the Constructivists, Cubism and, of course, Mondrian. Most of the works were painted with acrylics and Posca: color plays a major role.Translated automatically
Created by Tarek Ben Yakhlef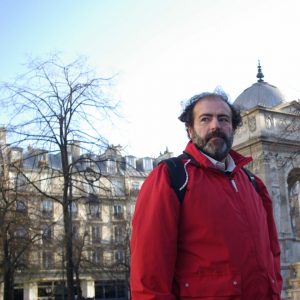 Styles:

Abstract, Comics, Geometric, Pop Art, Street Art, Surrealism
Le dessin exprime des sentiments bien plus forts que des mots.