Peekaboo
Original
-
Acrylic
,
Ink
on
Canvas
-
76 × 91 cm
-
Free shipping (7 to 21 days)
Certificate of Authenticity from the artist
Free cancellation (up to 7 days after delivery)
About this artwork
Signed on the front.

Acrylic and Ink Pen on Canvas, ready to hang

Each work is created by building up multiple layers of colour and pattern until I'm satisfied these emotions and memories are realised.

This is a generalised image. Your source of inspiration can be completely different. It can be a person, a favourite pet, a favourite place in nature, a book, a piece of music, etc. You feel how something inside you is filled with energy, like a vessel with water, and you pour this energy onto the canvas. Inspiration emanates from you like rays.

This one-off original artwork will add the finishing touch to your space.
Created by Yelena Revis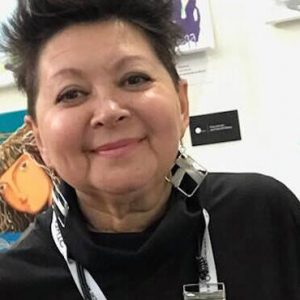 Styles:

Abstract, Comics, Cubism, Figurative, Geometric, Illusionism, Surrealism
'Painting is not what I do; it is who I am.' Art is, by its nature, a reflection of the way we think and feel.