Norsk
Original
-
Acrylic
,
Ink
,
Acrylic Marker
on
Paper
-
38 × 46 cm
-
Free shipping (7 to 21 days)
Certificate of Authenticity from the artist
Free cancellation (up to 7 days after delivery)
About this artwork
Vincit Omnia Vanitas is a series that gathers a part of Tarek's works dedicated to Vanities, "Skulls" and skulls in modern settings. For a decade, he regularly pasted custom skulls in color in the cities he visited... The collages of Skulls were placed in the street in broad daylight. Each painted object was signed. Before the collage, a photograph of the object was systematically taken in a place with a minimum of staging. Cities where collages were made: France (Agen, Arras, Bourges, Chauny, Gentilly, Ivry-sur-Seine, Laval, Lorient, Lurcy-Levis, Marseille, Merlieux, Montrouge, Moulins, Niederbronn, Pacé, Paris, Puteaux, Rennes, Saint-Malo, Saint-Denis, Saint-Ouen and Valenciennes), Athens, Brussels, Montreal, New York and Rabat.
Thus, he naturally declined this in painting and drawing.Translated automatically
Created by Tarek Ben Yakhlef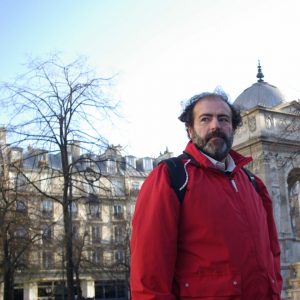 Styles:

Abstract, Comics, Geometric, Pop Art, Street Art, Surrealism
Le dessin exprime des sentiments bien plus forts que des mots.