Low Tide
Original
,
Print
-
Oil
on
Canvas
-
120 × 33 cm
Original

1,500

$

Print

From 140

$
-
Free shipping (7 to 21 days)
About this artwork
A panorama focusing on the expansive nature of this landscape and subtle colour of the muddy estuary, the boats lend a sense scale to the composition. This coastal area of Lancashire is positioned west of the Fells (Forest of Boland) and south of the Cumbrian mountains, also visible is the highest point of the Yorkshire Dales. The Lune estuary flows into the Irish sea just south of Morecambe Bay. This area has dangerously fast tides and deadly quicksand's, it is an extremely dynamic landscape.
Created by Chris Macauley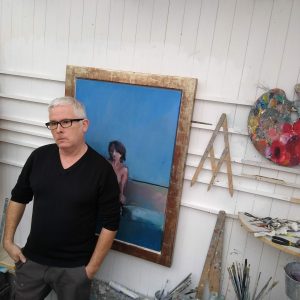 " I am always trying to discover what the painting is about, the object matter is not the subject matter".