Life is Miam
Original
-
Acrylic
,
Spray paint
,
Other
on
Canvas
-
89 × 116 cm
-
Free shipping (7 to 21 days)
Certificate of Authenticity from the artist
Free cancellation (up to 7 days after delivery)
About this artwork
A packet of Lay's American chips hijacked by replacing the name of the famous brand with the word "Life"... and it's Life that is devoured! Life is Miam is a work painted with stencils and mixed acrylic spray paint. It is a wink to our consumer society of "always more", to remind us that the essential is to savor this life that is offered to us, to devour it to live it fully, in joy and hope.

Technically, more than 20 layers of stencils were necessary to realize it, in order to put forward the completeness of the details and the multiple nuances of color of which it is composed. The edges are painted and a clip is attached to the back, which does not require framing and allows it to be hung on the wall immediately.

This work is a unique piece. The stencil frames have been destroyed after use.

Signature on the back of the work.Translated automatically
Created by Lucie Lith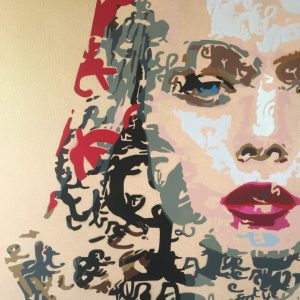 Styles:

Figurative, Portraiture, Street Art
"Nous sommes faits de mots"