La dame du lac
Original
-
Acrylic
,
Ink
,
Other
on
Canvas
-
55 × 46 cm
-
Free shipping (7 to 21 days)
Certificate of Authenticity from the artist
Free cancellation (up to 7 days after delivery)
About this artwork
Collaboration with Vincent Pompetti (female character)... A painting on the theme of Avalon.
Kompozit is a series that gathers most of the paintings where Tarek associates collages, matter, colors and letterings but also compositions on very varied subjects touching the current events or themes that are close to his heart. Each work tells its own story and sometimes the artist creates correspondences between certain paintings or between paintings and other series. Finally, it should be noted that the public and collectors appreciate these works because they are unique and do not fit into the artist's flagship series. This is the underground and experimental part of his artistic work.Translated automatically
Created by Tarek Ben Yakhlef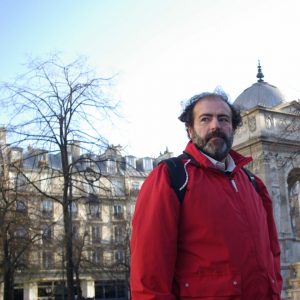 Styles:

Abstract, Comics, Geometric, Pop Art, Street Art, Surrealism
Le dessin exprime des sentiments bien plus forts que des mots.