In the mood for love
Original
-
Resin
,
Acrylic
,
Spray paint
on
Canvas
-
20 × 60 cm
-
Free shipping (7 to 21 days)
Certificate of Authenticity from the artist
Free cancellation (up to 7 days after delivery)
About this artwork
Unique ocean and beach paintings with white sand and frothy splashing waves, inspired by the Turks And Caicos Islands
Ocean Seascape Painting with white sand beach and frothy white splashing waves
Different shades of blue, turquoise, teal, aqua, beige and white
Due to the techniques used, this painting cannot be reproduced, repeated, recreated. Every painting obtained through these fluid painting techniques happens only once in an infinity of attempts.
Due to the high gloss finish it is impossible to take perfect photos of the paintings and to be able to capture all the details emerged between layers in one same photo or to photograph them without having objects reflecting onto their glossy surfaces.
Different types of light and angles make looking at my pieces a continuous process of discovering various shades of colors and multiple details, and that makes these paintings always looking slightly different and never boringly predictable to look at.
Created by Ana Hefco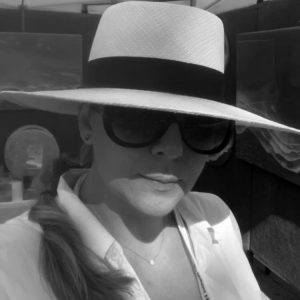 Styles:

Abstract, Conceptual, Other
To dream is my path and to paint is my dream.