Hyperplasia
Original
-
Acrylic
on
Canvas
-
30 × 90 cm
-
Free shipping (7 to 21 days)
Certificate of Authenticity from the artist
Free cancellation (up to 7 days after delivery)
About this artwork
While watching the "Hercules Unchained" episode of Mystery Science Theater 3000, I was captivated by Sylvia Lopez, the bombshell playing Queen Omphale to Steve Reeve's Hercules. Even the non-stop riffing about her gyrating stride and unnaturally arched eyebrows could not take away from her glamour; I later learned she died of leukemia not long after the original film was released. "Hyperplasia" is an attempt to capture her beauty in a sentimental and quaint tableau (spurred by the book "Agonizing Love" my cousin had given me that focused on the Golden Age of the romance comic-book industry), yet also confound the eye with an intrusive circuit-pattern overlay. I had planned to paint a companion piece called "Hypertrophy" in a complementary palette featuring a hard-boiled detective character in an equally melodramatic scene on the other end of the phone line. I'm usually not prone to this kind of obvious and emotionally easy imagery, which is why "Hypertrophy" has never materialized.
Created by William Waggoner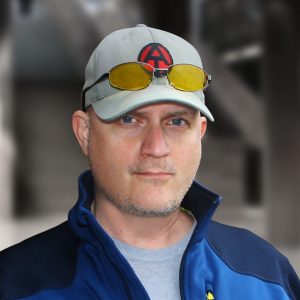 Styles:

Abstract, Pop Art
I try to create works that will have an appeal on multiple levels, paintings that are still visually striking even if the subtext is difficult to fathom.