Form 3
Original
-
Acrylic
,
Mixed-Technique
on
Canvas
-
100 × 100 cm
Temporary unavailable
-
Free shipping (7 to 21 days)
Certificate of Authenticity from the artist
Free cancellation (up to 7 days after delivery)
About this artwork
Original acrylic work 100x100x2 cm. Unframed, ready to hang.A minimalist concept of fusion of geometric shapes with abstract expressionismIt is not a cold treatment of forms, but a proposal of sensations based on a balanced and studied composition in which, as much as the geometry, the color it self has a lot to say. A composition that tries to give a deep meaning and a deceptive simplicity.
Created by Luis medina manso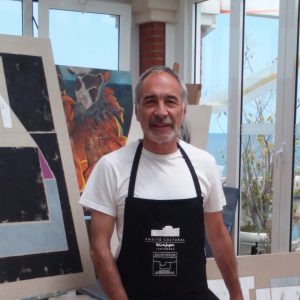 Styles:

Abstract, Fine Art, Geometric, Minimalism
My works are expressed through color, they have a deep meaning and a deceptive simplicity