Deadpool With Mirror
Original
-
Acrylic
on
Canvas
-
50 × 50 cm
-
Free shipping (7 to 21 days)
Certificate of Authenticity from the artist
Free cancellation (up to 7 days after delivery)
About this artwork
'Deadpool With Mirror' - an homage to Lichtensteins 'Girl In Mirror'. Original pop art style painting of Marvel comic superhero, Deadpool. Hand painted in professional quality acrylics on stretched canvas. 50cm x 50cm.This painting will be packaged and shipped to wherever you are in the world from Jamie's studio in Southern Paraguay. Packaging, shipping and insurance costs are included in the price you see.
Created by Jamie Lee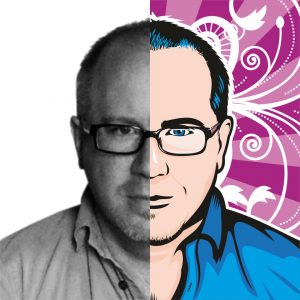 There's enough dark art around, I don't have a problem with it but I'll leave that to other artists. I want to brighten a wall with light, color and love.