Come Out of the Dark and Into the Light
Original
-
Acrylic
,
Oil
on
Canvas
-
140 × 172 cm
-
Free shipping (7 to 21 days)
Certificate of Authenticity from the artist
Free cancellation (up to 7 days after delivery)
About this artwork
As dawn rises on a new year humanity is faced with some of the greatest challenges for generations; over-poplulation, climate change, global conflict, the pandemic, economic uncertainty, the vast gap widening between the haves and the have nots. It is easy to feel gloomy about our prospects to prosper but with enlightened change we can improve our lot and that of generations to come. On a personal level 2021 was full of flux and change which at times I found overwhelming and my go to fault was to retreat from the world and into my art. I feel the need this year to be more expansive in my mindset and application to creativity and the latest painting of my 'Moral Expressionism' series explores and reflects this new approach to life.
Created by Thomas W. Dowdeswell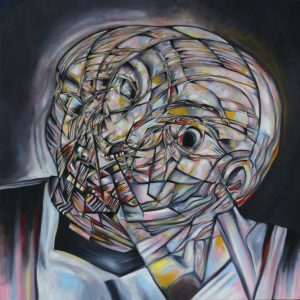 Styles:

Abstract, Figurative, Surrealism
I am fascinated by the human form and human relationships; people and strangers at their infamous worst and glorious best. On canvas I manifest these stories.