Cenote
Original
-
Resin
,
Acrylic
,
Spray paint
on
Wood
-
60 × 60 cm
-
Free shipping (7 to 21 days)
Certificate of Authenticity from the artist
Free cancellation (up to 7 days after delivery)
About this artwork
Abstract aerial view painting with different shades of navy blue, green, blue, turquoise, teal, copper and gold inspired by the cenotes in the Yucatan Peninsula of Mexico.

A cenote (English: /sɪˈnoʊti/ or /sɛˈnoʊteɪ/; American Spanish: [seˈnote]) is a natural pit, or sinkhole, resulting from the collapse of limestone bedrock that exposes groundwater. The regional term is specifically associated with the Yucatán Peninsula of Mexico
Created by Ana Hefco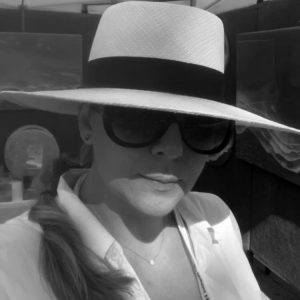 Styles:

Abstract, Conceptual, Other
To dream is my path and to paint is my dream.