Beyond the bend in the road
Original
-
Oil
,
Other
on
Canvas
-
80 × 80 cm
-
Free shipping (7 to 21 days)
Certificate of Authenticity from the artist
Free cancellation (up to 7 days after delivery)
About this artwork
This abstract expressionist oil painting is in a style the artist calls "evocative abstract". A beautiful sense of quiet clarity is built up through tumultuous mark making and a finessed colour palette - in combination with charcoal, oil sticks and graphite. The artist achieves a transparency with oil paint that is usually associated with aquarel. Sand and impasto are used to give extra plasticity and dimension to her work.

Purely abstract, the painting evokes feelings and memories. The artist is inspired by how silence is never twice the same … by life lived in the moment … by the poetry of just being. All given form in the likes of misty Abruzzo mornings.
Created by Larissa Eremeeva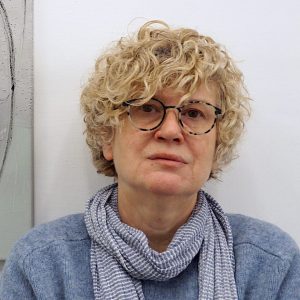 Styles:

Abstract, Expressionism
I want my art to be evocative