Asher's Haiku
Original
-
Watercolor
,
Gouache
on
Paper
-
29 × 40 cm
-
Free shipping (7 to 21 days)
Certificate of Authenticity from the artist
Free cancellation (up to 7 days after delivery)
About this artwork
Asher - watercolour, gouache, pencil on paper. 16 x 11.5in original by Fiona Maclean. Sometimes I write a short story around my paintings.

Asher leaned in awkwardly to listen to what the other boy was trying to say. Although the boy's whispering was muffled by the sirens constant whirring and screeching, it was now registering how severe a strike to the head his new friend had received. The boy seemed quite confused and disorientated and the gash that now adorned his forehead was confirming that this was very real.

That evening had been a haiku kind of moment for the two boys. - excerpt from a short story by Fiona Maclean.


Fiona's paintings, drawings and artwork are featured and recognised in international fashion and design illustration reference books and magazines.

As a Fine Artist her paintings and artwork hang in private collections around the world and appear in International publications.
Created by Fiona Maclean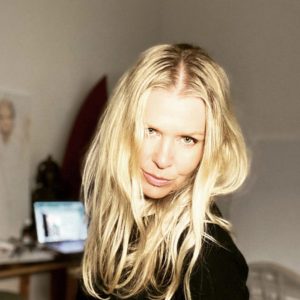 Styles:

Figurative, Fine Art, Impressionism, Portraiture
"I am interested in layers, and what it is to be human, sensuality, sexuality and what it is to be female in the world."