ANUKET
Sculpture
-
Stone
-
25 × 45 × 58 cm
Temporary unavailable
-
Free shipping (7 to 21 days)
Certificate of Authenticity from the artist
Free cancellation (up to 7 days after delivery)
About this artwork
"ANUKET. In Egyptian mythology she was the goddess of water and the river Nile. Her most powerful myth, "the great embrace of Anukis", consisted of the flooding of the waters that covered the fields and which in turn represented the fertility of the land. Its two tributaries are believed to be his outstretched arms.

A unique piece made of blue alabaster. The work is delivered fixed to a metal base made of carbon steel and chrome-plated with a satin finish.
Created by Borja Barrajon Acedo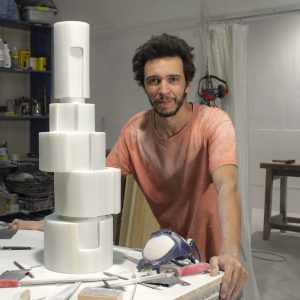 Styles:

Abstract, Fine Art, Geometric
Matter occupies a place in space under a given condition or problem. I pursue the sensory experience through the object and its light.