Alive
Original
-
Acrylic
,
Spray paint
,
Other
on
Canvas
-
81 × 116 cm
Artwork framed by the artist
-
Free shipping (7 to 21 days)
Certificate of Authenticity from the artist
Free cancellation (up to 7 days after delivery)
About this artwork
Celebrate life, express your joy and shout out your happiness... and spread it over the earth. This is the story behind this colourful and hopeful work, created with mixed acrylic paint and stencils.

Composed of nearly 20 layers of stencils, it is framed in a white American box (total dimensions: 86 x 121 cm) and ready to be hung on the wall.
This work is a unique piece. The stencil frames have been destroyed after use.

Signature on the back of the work.Translated automatically
Created by Lucie Lith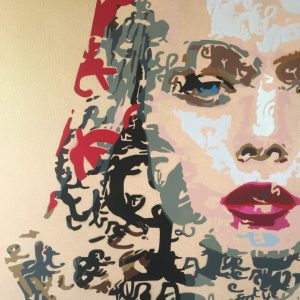 Styles:

Figurative, Portraiture, Street Art
"Nous sommes faits de mots"