A PLACE WITH A VIEW.
Original
-
Acrylic
,
Other
on
Canvas
-
100 × 100 cm
Artwork framed by the artist
-
Free shipping (7 to 21 days)
Certificate of Authenticity from the artist
Free cancellation (up to 7 days after delivery)
About this artwork
'An abstract interpretation of landscape, inspired by those majestic moorish castles, so many of which I have seen perched on high outcrops in Spain and France. I have used strong deep colours and overlaying of texture in this important piece in the progress of my perpetual search for mastery of mixed media.'
The work by F G Davis is a magnificent statement piece. He uses a mixture of collaged fabrics, mounted on a stretched 4 cm. deep edge canvas with a white border left around the image for added visual impact; the whole was then overpainted with both traditional and metallic acrylic. A superb example of this artists striking use of mixed media. This unique and very imposing painting comes fully UV varnished in a handmade white wood deep edge frame, framed size is: 106 x 106 x 6 cm. A signed certificate of authenticity is included.
Created by FG Davis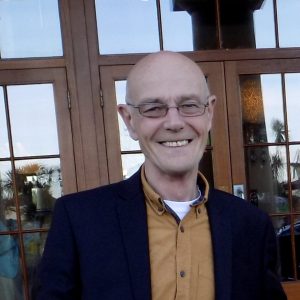 The artist opens windows so that we can experience the world more directly.