#336 Enterprise
Original
-
Other
on
Wood
-
84 × 64 cm
Artwork framed by the artist
-
Free shipping (7 to 21 days)
Certificate of Authenticity from the artist
Free cancellation (up to 7 days after delivery)
About this artwork
Filler, oak frame | 8 kg
This work was done through a performative event where I lit 99 tealights placed to shape the word Open in the wet filler on a panel lying on the floor. During a short session, I sat still behind the panel with the burning candles.

The action was performed in my studio during Oslo Open, an annual event where the city's artists open their studios to the audience during a weekend. This edition was digital due to the covid-19 epidemic.

The word and its design are inspired by the modest yet flashy light signs you see at many local shops that sell inexpensive goods and services, often run by immigrants. Small businesses are typical in areas with weak finance and high unemployment. In neoliberal ideology, workers are increasingly being pushed over to temporary contracts where they act as self-employed without the security that employment usually entails. This forces the individual to be constantly available to the market. The boundary between life and work is dissolved. Labour as a commodity is shifted from limited amounts of time to occupying the body as a whole. The industry that goes the furthest in treating the body as a commodity is, as is well known, prostitution. It is perhaps no coincidence that the small open signs are often seen in the many shops that offer massage. In a society based on competition and disparity, vulnerable individuals are forced to transcend more and more barriers and incessantly be more "open" to persevere.
Created by Johan Söderström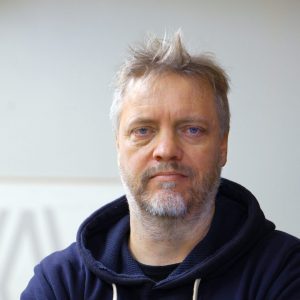 Styles:

Abstract, Conceptual, Minimalism
"Perfection is the willingness to be imperfect." — Lao Tzu