#318 Labour
Original
-
Other
on
Wood
-
64 × 84 cm
Artwork framed by the artist
-
Free shipping (7 to 21 days)
Certificate of Authenticity from the artist
Free cancellation (up to 7 days after delivery)
About this artwork
Filler, oak frame | 8 kg
I did this work by placing two panels of filler on the floor and moving 10-litre buckets of filler between two different positions on top of them. I used three buckets and made 99 transportations.

Work is deeply associated with life. One could argue that they are the same thing. Life maintains all organisms through metabolism, which requires a constant supply of energy and continuously produces waste. This process can be described as work - applied force through time. Man, like all living organisms, is a creature of work. This work is constant and lasts a lifetime. We are all Sisyphus.

The pattern that emerges when the heavy buckets are lifted out of the wet putty can be likened to a Voronoi diagram. It occurs when the volume of a certain mass suddenly increases, without any new matter being added, creating vacuum filled pockets inside it. The substance is distributed along the edges of these voids. The same formula can describe how mass is distributed in the expanding universe. At the same time, it expresses the appearance of cell membranes in organic material.
Created by Johan Söderström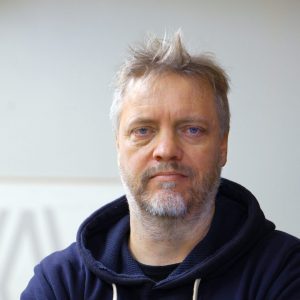 Styles:

Abstract, Conceptual, Minimalism
"Perfection is the willingness to be imperfect." — Lao Tzu