#304 Performance Appraisal (Blindfolded Version)
Original
-
Other
on
Wood
-
64 × 84 cm
Artwork framed by the artist
-
Free shipping (7 to 21 days)
Certificate of Authenticity from the artist
Free cancellation (up to 7 days after delivery)
About this artwork
Filler, oak frame | 8 kg
The squares and x's are placed on the surface while blindfolded.

Tick ​​Boxes
This is a series of works that use squares and crosses as compositional elements. The very components that constitute so-called checkboxes on questionnaires with prepared answer options. It is a tool for different types of surveys and application forms—systems for sorting people into different categories and maintaining various boundaries and constraints.
They are an essential part of an expanding neoliberal organisational culture where measurable results are crucial. Efforts are analysed against predetermined standards to increase economic efficiency. Language is trimmed for aesthetic qualities in favour of a strictly rational understanding. These works want to illuminate and challenge this trend by deconstructing one of its primary forms.

In the sense of psychoanalytic theory, the reduction of subjective content to simple categories, that tick-boxing implicates, is a shortcut in the process of symbolisation, i.e. to pull a statement from the Imaginary without transposing it properly through the Real, giving it a unique and individual materialisation. Even as language is instrumental to primordial alienation, it can also remedy this, but only if the symbolisation process is thorough and recognised.
Created by Johan Söderström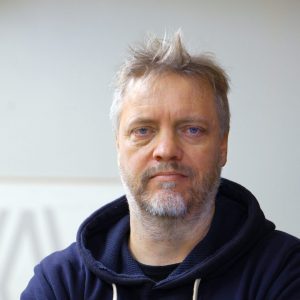 Styles:

Abstract, Conceptual, Minimalism
"Perfection is the willingness to be imperfect." — Lao Tzu