When you put love and passion out in the world it travels and it will touch people in ways that we never expected.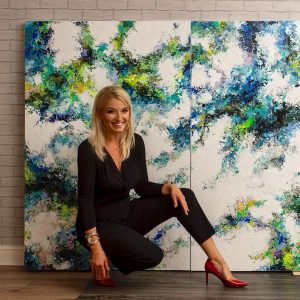 Styles:

Abstract, Expressionism
I am a fine art painter, designer, creator. For me art is story telling, I bring the vision to life in spaces such as homes and corporate spaces by creating an evocative story through colours, textures, patterns and forms that are full of beauty, peace and life.

Each and every project is a unique exploration of curiosity and experimentation.

I love what I do!

Finding harmony in many different perspectives and influences is key to a successful project. Spaces and the way they are designed along with the newest and other times oldest trends combined are my usual 'muse'. My inspiration is guided primarily by instinct and a lot of knowledge gathered along the years both from my education but also my professional past as a designer.

Being an abstract artist allows me to go beyond any inspiration anyone can take from a physical reality, there is no limit when it comes to my imagination.


Artist's artworks